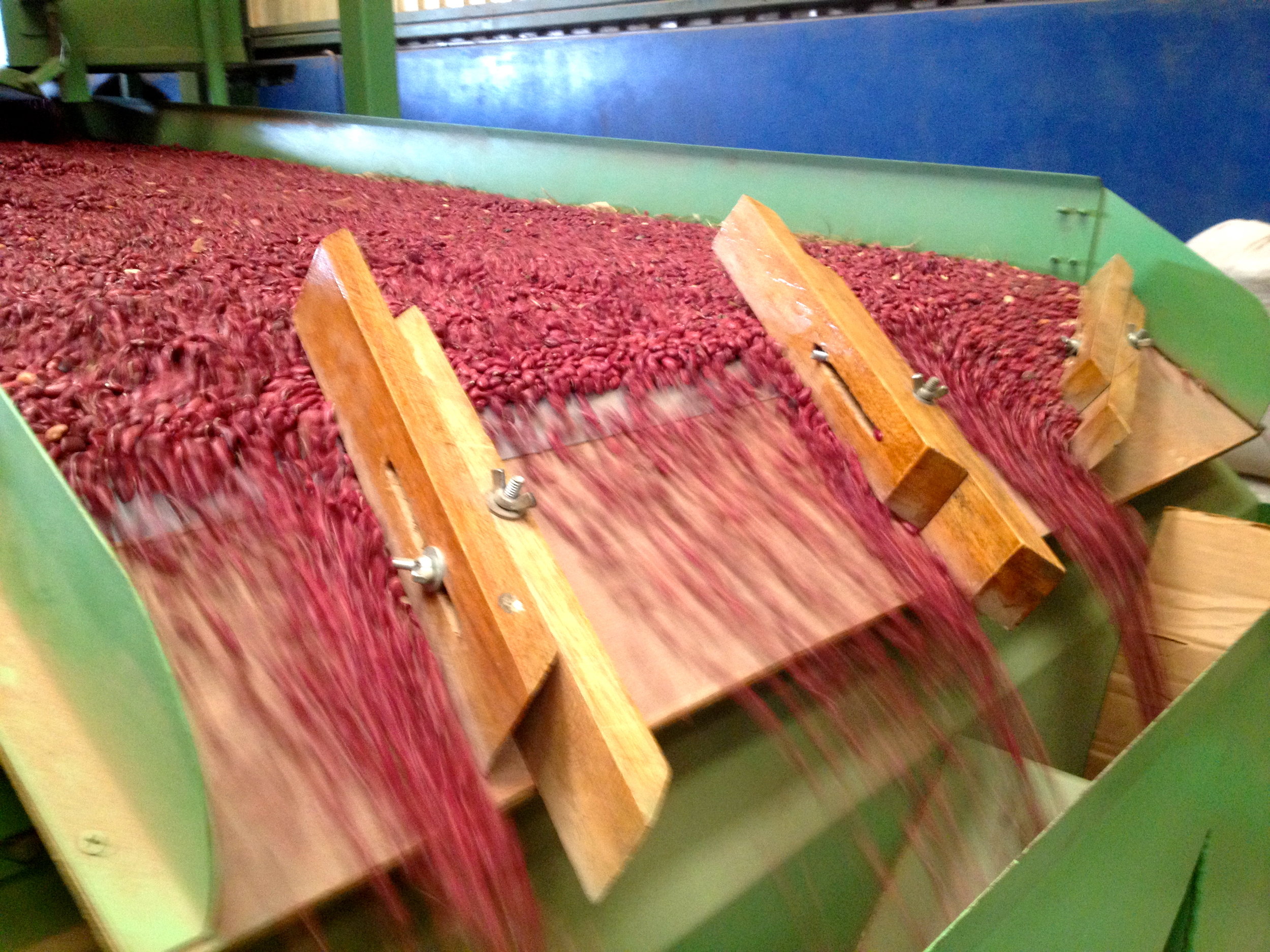 Botanical Name: Phaseolus Vulgaris
Variety: Rojo Seda (INTA)
Origin: Nicaragua
Appearance: Whole red beans, similar to kidney
Taste: Delicate, creamy flavor
Purity: Minimum 99%
Moisture: 14 to 16%
Certifications: USDA & EU Organic
A staple of the Mesoamerican diet for thousands of years, the red silk bean looks remarkably similar to a red kidney bean but has a soft, silky texture and delicate creamy flavor. It's packed with a high protein content (32 grams per dry cup) and is a good source of fiber and minerals. Not only is the red silk bean a nutritional powerhouse, but many regard it as one of the most delicious beans on Earth.
Red silk beans, known locally as Frijol Rojo de Seda, remain central to the culture and food traditions of Nicaragua and many Central American countries. Along with corn, it represents the primary staple food for most rural families. Traditionally, it is used in dishes such as Sopa de Frijol (Bean Soup), Frijoles Molidos (Refried Beans) and the ubiquitous Gallo Pinto (Rice and Beans). The beans are remarkable in that they are extra soft yet unlike other beans they retain their texture and form after multiple reheatings. Furthermore, they soften enough to eat after cooking for just 75 to 80 minutes.
Our red silk beans are grown in the northern departments of Jinotega, Nueva Segovia and Esteli by groups of small-scale farmers. At harvest, we collect the beans and transport to our facility in Matagalpa. There, we process the beans under Good Manufacturing Practices, cleaning, sorting, polishing, and hand selecting only the highest quality beans for export.